Client : Emily Smith
Location : Appledore, Kent
Emily Smith adopted six battery rescue hens when they were four months old. The chickens were in poor health both mentally and physically.
Sadly, one of the six hens passed away leaving Emily with five hens to trial ECOnourish live larvae.
Emily said:
"Since I rescued our hens, they have always been very quiet and lacking a lot of their natural behaviour. They haven't ever really scratched around for food. Their feathers were very poor quality and each hen was completely bald in places.
"I began the trial of live larvae after about five weeks from getting the hens. I immediately noticed an improvement to their size, characters as well as the condition and gloss of their feathers.
"Each of my hens became more 'chatty' during the ECOnourish trial which was lovely to hear and their scratching improved, along with the size of their eggs!
"I have found using the live larvae food to be very easy; the cup so you didn't have to touch the grubs was a welcome addition. It is worth nothing that the (trial) packaging needs to be kept upright to avoid the lid coming off and the live feed escaping.
"The chickens were always keen to get their morning scattering of snacks and it was obvious they liked them, often getting quite cross about who got to eat the last few.
"I would definitely recommend the live larvae to other domestic owners of ex-battery hens as I feel it has definitely contributed to their mental and physical recovery and restoration to natural condition," added Emily.
Before ECOnourish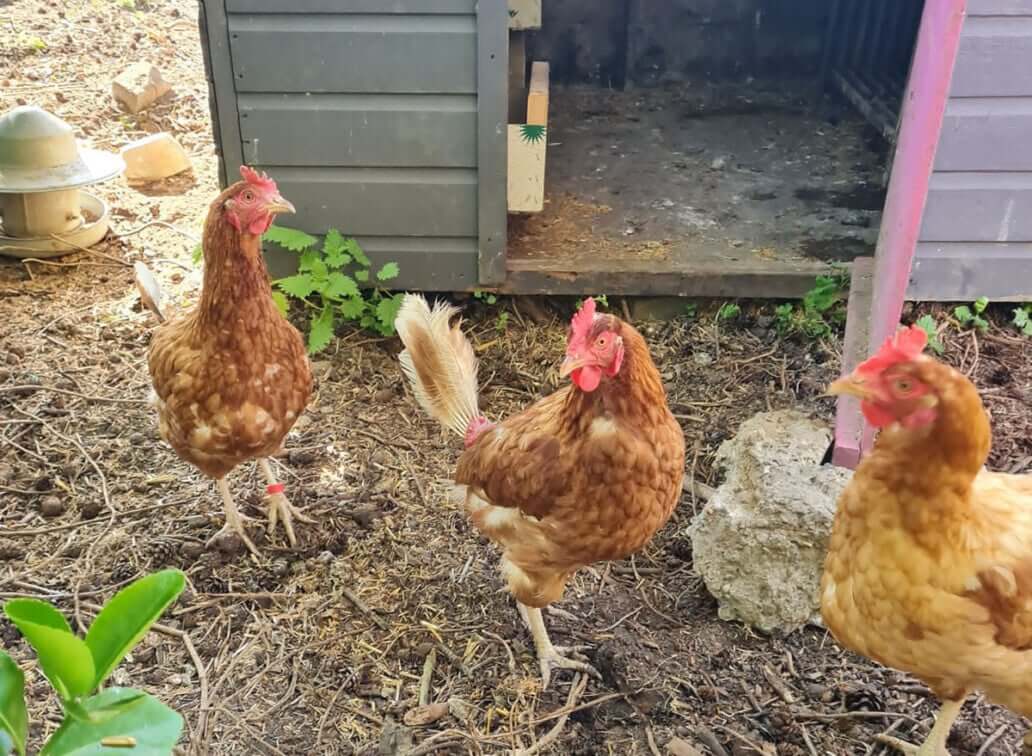 After ECOnourish