Welcome to the ECOnourish Media Centre where you can find everything you need to know about ECOnourish, the people behind the bugs, factsheets about BSF larvae, our contact details, latest press releases and social media and traditional media coverage.
Press Releases
About ECOnourish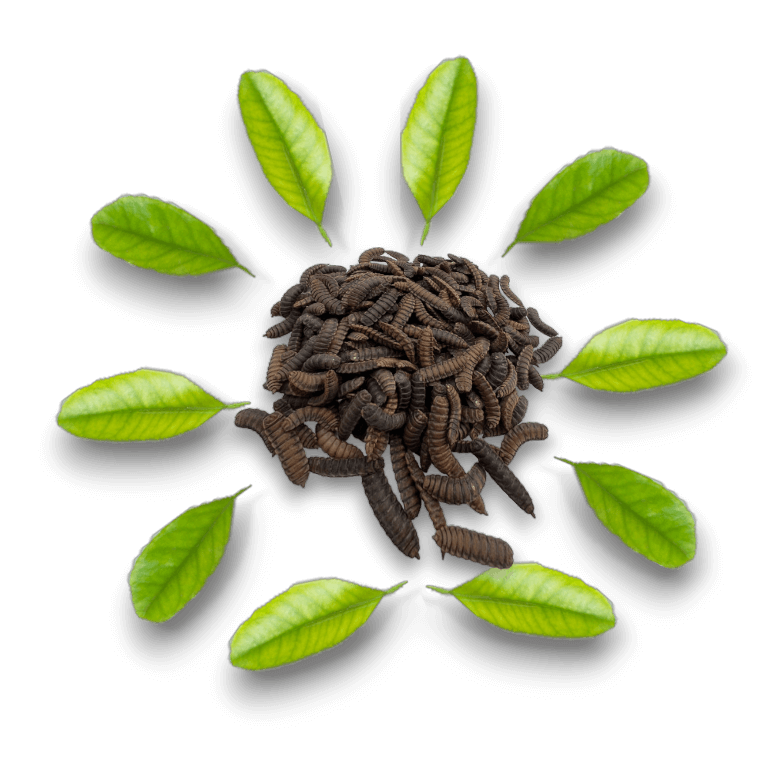 ECOnourish is more than just a brand; it's a lifestyle choice for those who care about their pets and the environment. We're a pioneering family business that is revolutionising the poultry feed industry with our innovative and eco-friendly approach.
We are the first UK Black Soldier Fly larvae producer to provide a direct farm-to-coop supply of LIVE Black Soldier Fly Larvae (BSF) for domestic poultry keepers. With full DEFRA approval, we believe live BSF larvae are the future of poultry nutrition and environmental enrichment.
Our scientifically backed and evidence-based approach won us an Innovate UK grant which funded development of the prototype for large-scale BSF larvae farming and a scientific research project. The research with The University of Reading revealed astonishing benefits to the well-being of chickens. Live-feeding BSF larvae has multifold nutritional immune benefits, proven to improve gut health and immunity and prevent disease.
We aim to bring the forefront of science and agricultural development directly into the gardens of poultry keepers and smallholders – because all animals deserve access to the benefits of Black Soldier Fly larvae.
Paul Cartwright – Co-Founder – Bio & Credentials
Paul's roots are deeply embedded in the teeming cluck of a Zambian chicken farm, where his affinity for poultry was born. Although he stepped away from commercial chicken farming, the love for these feathered friends remained a strong family bond, with each member nurturing their own pet chickens around the globe. Including Paul and his family, who have a flock of four hens in their Buckinghamshire garden.
As a seasoned agricultural economist, Paul commands a profound understanding of the multifaceted nature of the agricultural industry. His robust insight into economic dynamics, coupled with a singular dedication to sustainable practices, unwittingly set the stage for his leap into the groundbreaking world of Black Soldier Fly larvae farming.
Intrigued by the forward-thinking fusion of innovative research and sustainable techniques, Paul found a new purpose — to redefine the landscape of animal feed. His focus became improving poultry health and nutrition whilst investing in the environmentally beneficial circular economy of BSFL farming — the two resulting byproducts of which, bio-compost and bio-leachate, have valuable, sustainable plant growth properties. This innovative arena offered a path to contribute to an environmentally responsible and economically viable farming method, paving a dynamic, impact-driven, and future-oriented trajectory for his career.
This shift of focus led to the birth of ECOinsect, a bold first step, in nurturing his newfound passion. Not long after, ECOnourish evolved — a venture bred from his enduring love for chickens and ambition to teleport sustainable agriculture from vast farms to the cosy backyards of domestic poultry owners.
Contact: paul.cartwright@ecoinsect.co.uk
Partnerships



Scientific Evidence
BSF Larvae Environmental Impact
BSF Larvae' Frass Benefits
BSF Larvae Benefits for Poultry
BSF Larvae and Improving Antimicrobial Resistance