Buy Live Insect Feed for Chickens – Live Calci Worms Delivered
£

4.99
–
£

31.99
– or subscribe and save up to 10%
The more you order, the more you save.  The more you order, the more you save.  Discover happy, healthy hens (and friends) with ECOnourish's LIVE Black Soldier Fly Larvae (Calci Worms). Enrichment, nutrition and disease prevention in one tasty peck!
NEW! Gift Idea for Chicken Lovers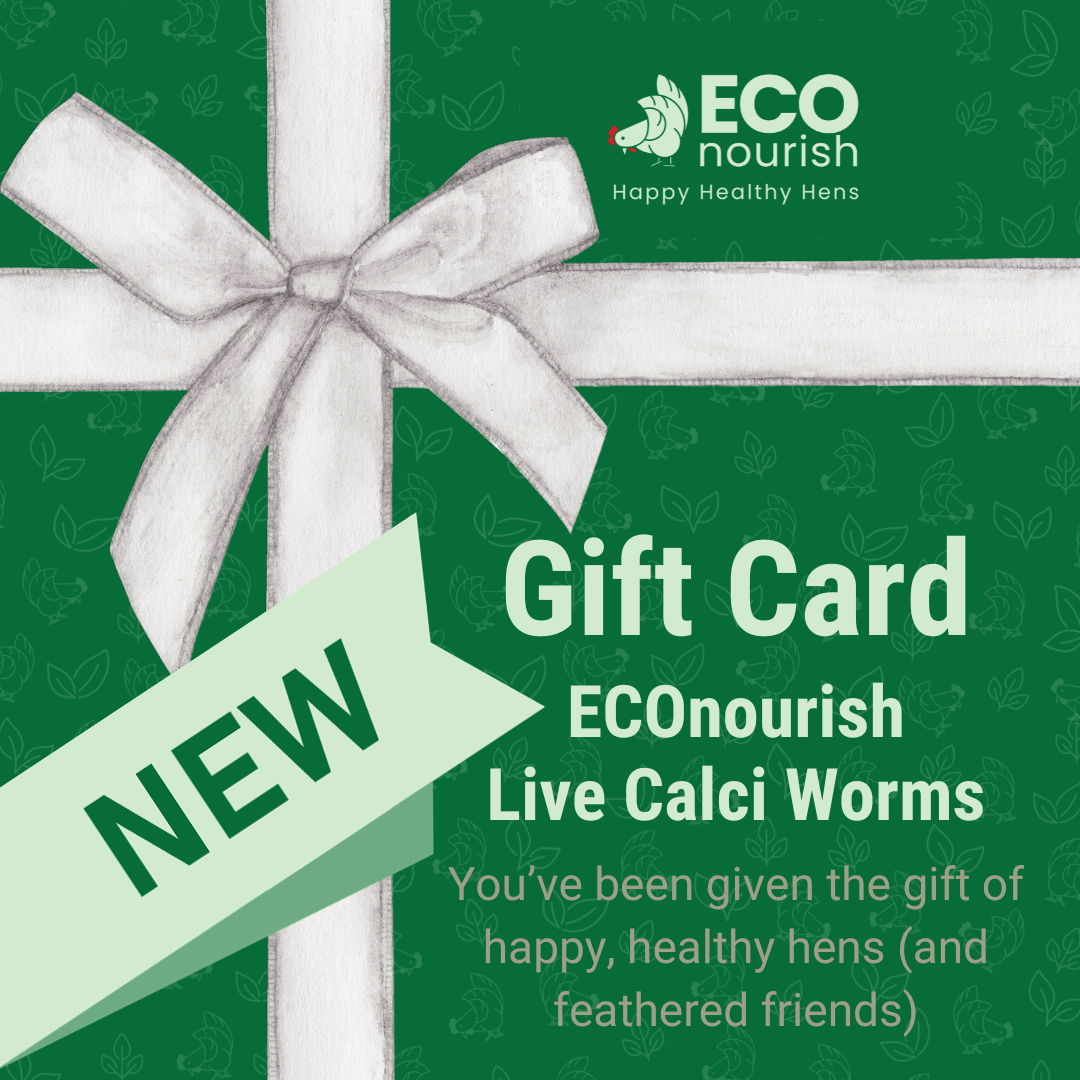 Share the Larvae With a Giftcard
The perfect gift idea for the chicken-lover in your life. Just in time for Christmas!
Feeding Instructions
You must use the larvae within 10 days of delivery.
Each delivery contains 7 days of feed and a daily portion of larvae is 10g per bird.
Bantams and young birds can safely have 10g. Larger breeds can be fed up to 20g per day at your discretion.
Dispense the larvae into the lid provided and weigh out a daily portion.
Larvae Care
Remove the seal when they arrive, even if you aren't feeding immediately,
Store the container upright and in warm conditions – not outdoors in cold weather.
Larvae become inactive when cold but if they're still they are not dead.
If your larvae get cold, take off the lid and store in warm conditions, they will perk up after 30-60mins.
Order Options
NOTE: The maximum number of birds you can order for is 15. Email us for a bespoke quote for more birds.
You can order as a one off or subscribe and save.
We offer deliveries every week, fortnight or month with great savings.