Welcome to my chicken keeping course review of The Clucking Palace in Buckinghamshire! It's crucial to me, as I'm sure it is to all of you, that I'm doing the very best for our chickens. Choosing to bring hens into our family was a big decision. One that I haven't regretted for a moment since we did. But, unlike Paul, I didn't grow up with chickens, and I was a total novice… A nervous novice. The only pet I've ever had was a rabbit named Harold when I was a child – and I loved him SO dearly. But chickens are not rabbits. That much I knew…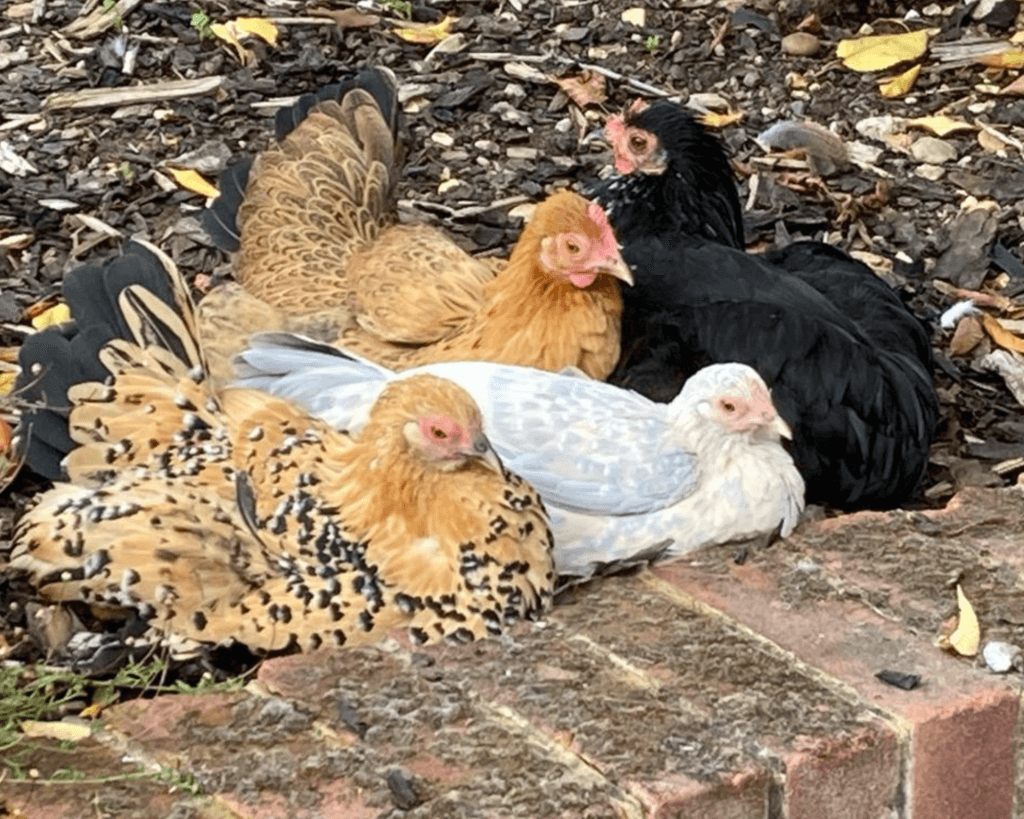 When we found our flock of four Bantams through a specialist local Buckinghamshire bantam breeder – Katie – I learned she also offered a beginner chicken-keeping course for new owners. I knew that I just had to book it – for my own peace of mind, but also for my pride! I couldn't have Paul being the only chicken know-it-all around the house…
The course was simply a pleasure – and left me with such a brilliant repertoire of knowledge about keeping our chickens happy and healthy. I left feeling confident to put everything I'd learned into practice. And I wanted to share my experience with you. So, I created this review of the chicken-keeping course at The Clucking Palace, hoping you will consider it for your own chicken-keeping journey!
What the chicken-keeping course covers
You get to spend time at the beautiful Clucking Palace, immersing yourself amongst some of Katie's beautiful bantams.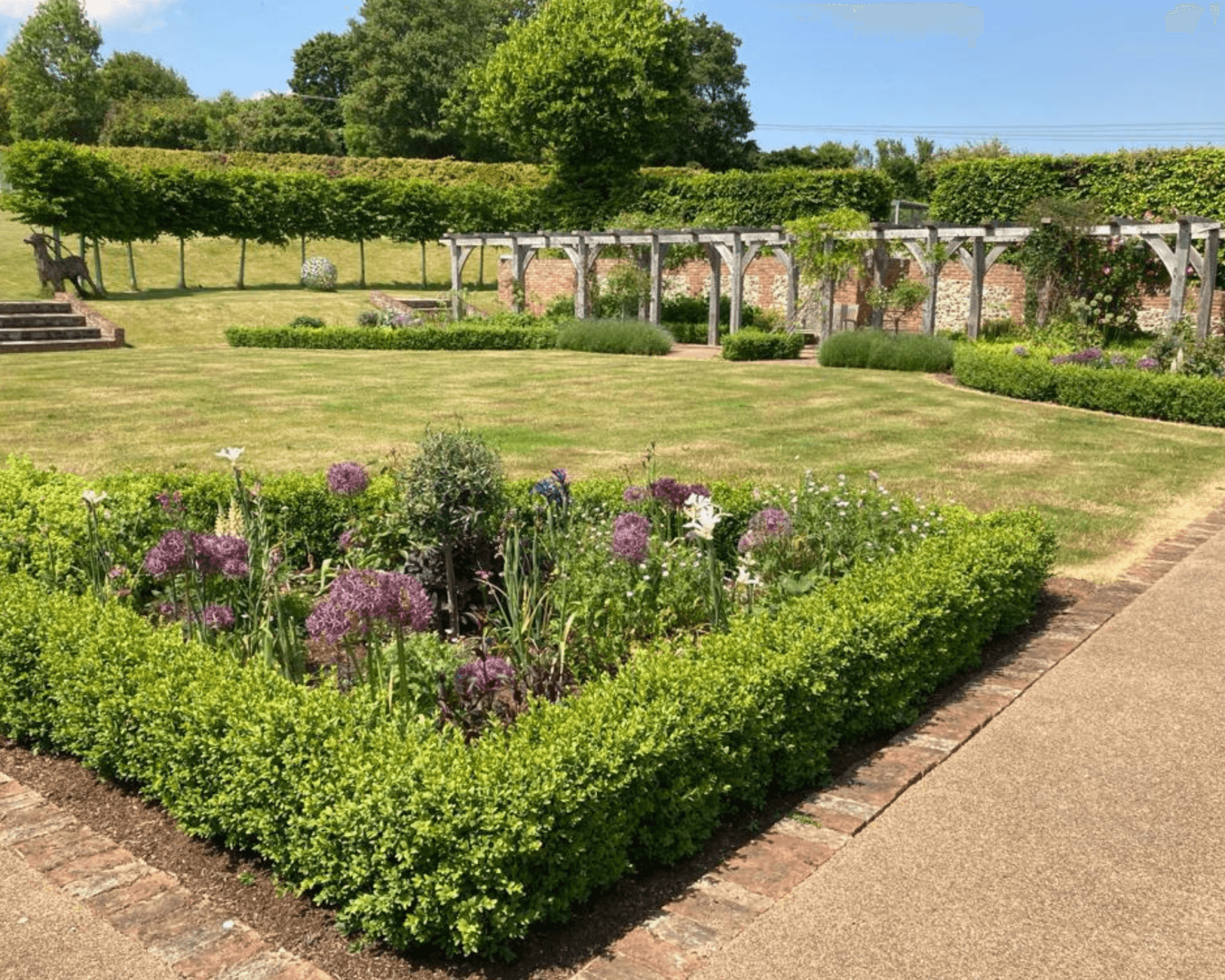 Your also get to learn all about:
Preparing for new chickens
Purchasing chickens
Settling them in
Feed/water
Types of bedding
Physical checks
Weekly husbandry
Regular maintenance
Annual jobs
External parasites
Predators
Useful items to have at home
Who is the chicken-keeping course for?
The course is aimed at adults, but because chickens are now the fourth most popular UK family pet, there's room for entire families to join in and learn how to best care for their feathered friends!
The course is described as "chicken keeping for beginners," although I believe there's value in it even for those with experience who want to ensure they're doing all the right things, or their information is coming from a true expert. There were families there who already had experience keeping hens but wanted to be sure they had it all covered.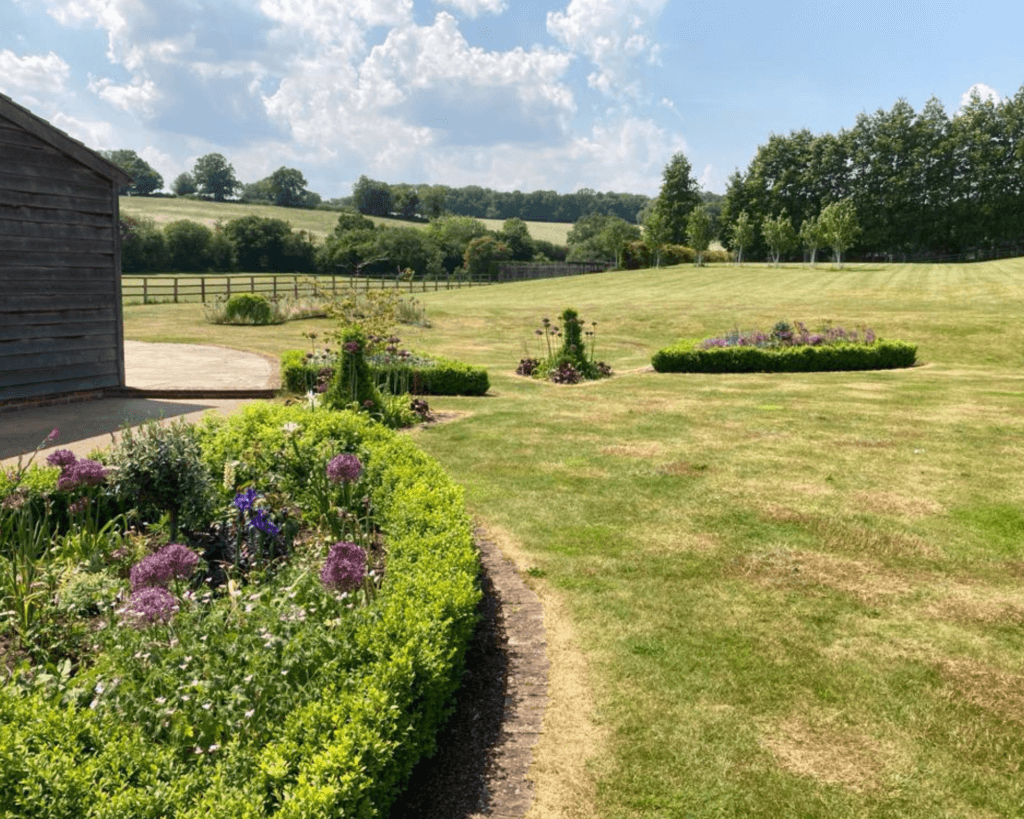 Where is The Clucking Palace?
The Clucking Palace, Bower Farm, The Vale, Chesham, Buckinghamshire HP9 3NS.
It's set in the glorious Buckinghamshire countryside, just off the M1. For reference, it's about 20 minutes from Hemel Hempstead. It's about 5 minutes by taxi from Chesham Underground Station, which is roughly an hour on the Metropolitan line from Kings Cross St Pancras. Very accessible.
How much does the chicken-keeping course cost?
The beginner chicken-keeping course costs £50 per adult and £10 per child (under 12) with an accompanying adult.
What's the course like?
The moment I stepped into The Clucking Palace I knew I was in for a treat. The setting was nothing less than idyllic; it felt like I was enjoying a spa day rather than a course. Katie's farm is stunning – full of beautiful big horses and gorgeous little chickens running around.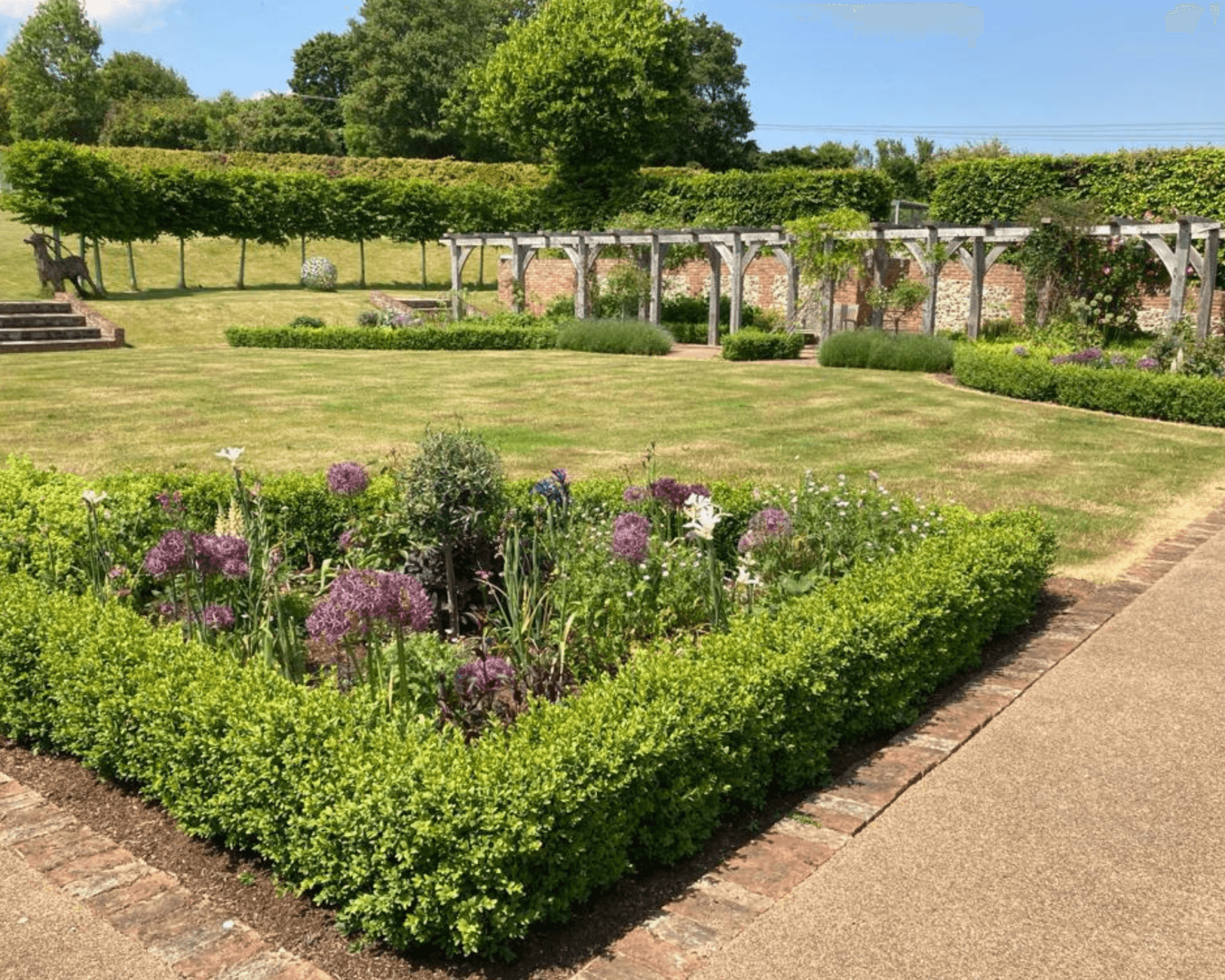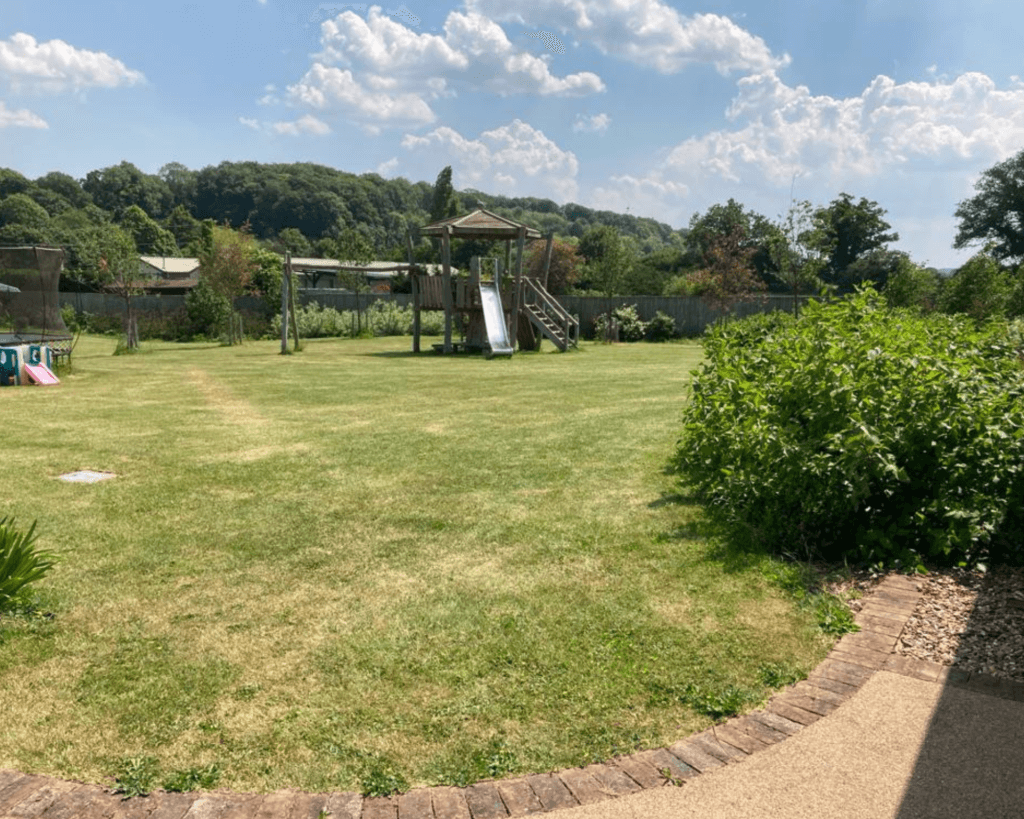 Family Friendly
Although my twins were not with me (which is perhaps why it felt like a spa day…) I could see how perfect the setup was for families. The other participants with children enjoyed the classes whilst the kids played nearby in a fantastic, safe play area. This was perfect because the kids could dip in and out while the adults had plenty of time and space to focus and engage with the course.
The Barn
The class was held in the barn – which sounds rustic but is a modern, wooden-beamed haven for humans with toilet facilities, a kitchen serving tea, coffee and cold drinks, and the most delicious and welcome homemade cookies.
We all sat around a large table, and the learning was super relaxed. It felt very much like having a chat with a highly chicken-expert friend.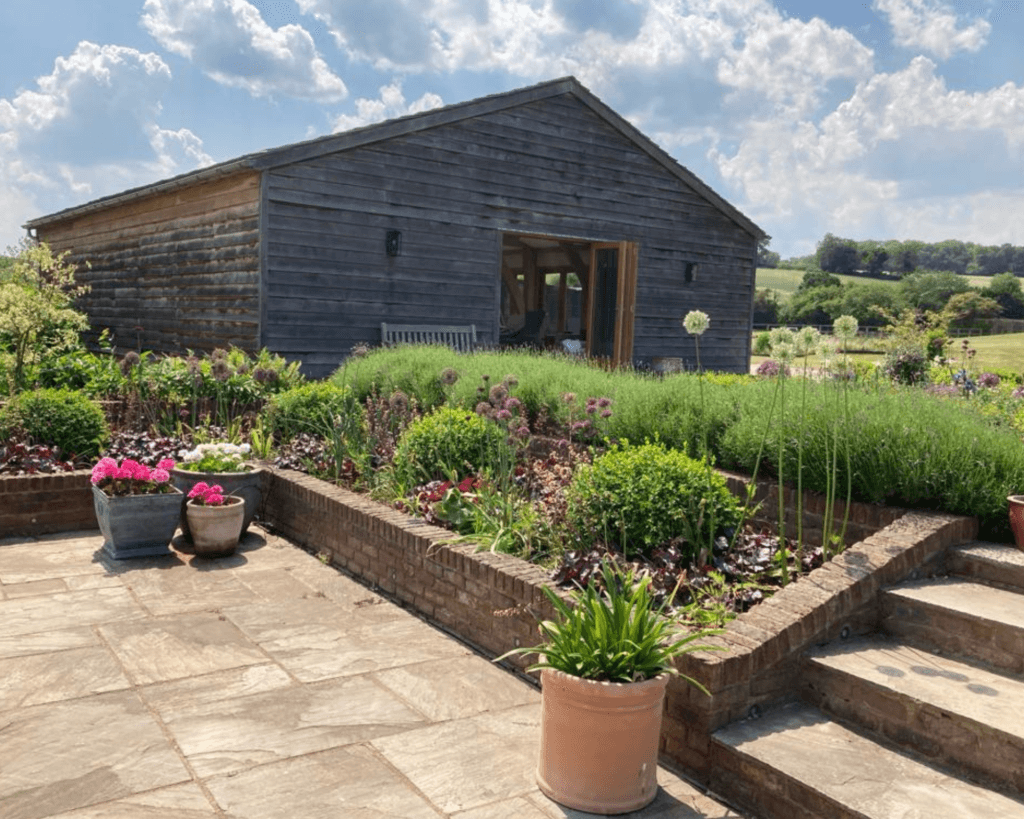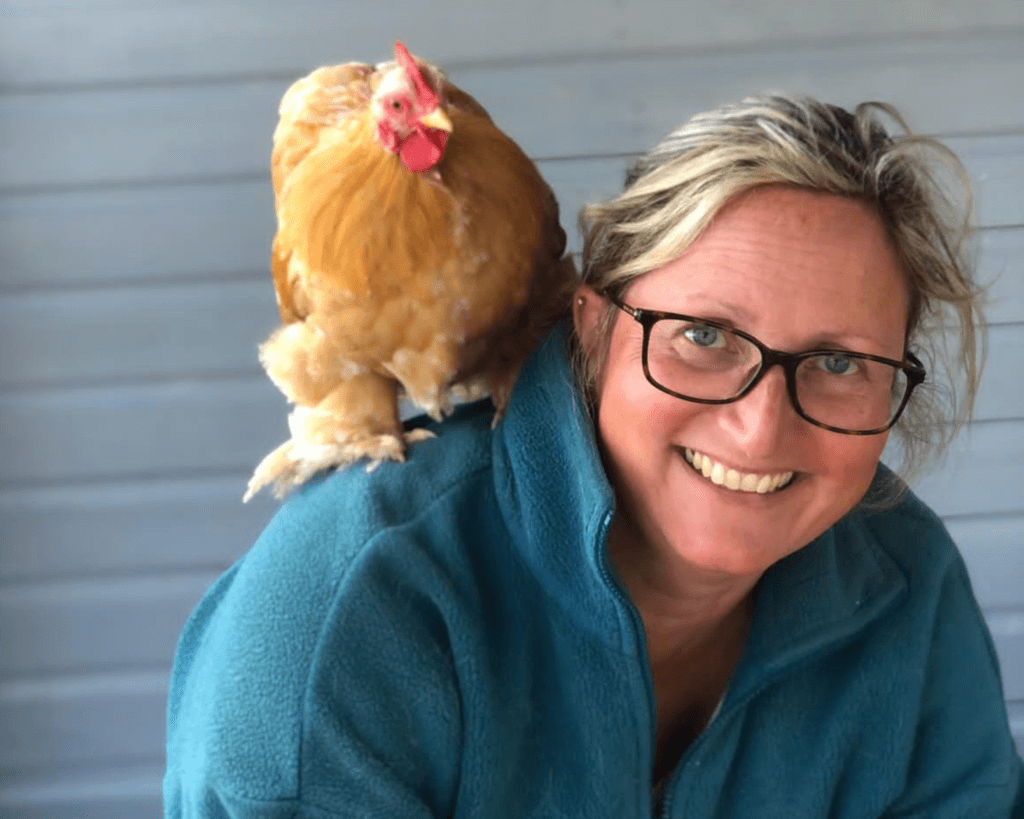 A Knowledgeable and Passionate Instructor
Katie, the owner of The Clucking Palace, is a breeder of bantam chickens, housing around 100 of these charming birds. Her enthusiasm and knowledge were remarkable. She provided handouts that I continue to reference today, and the course's interactive nature allowed us to ask questions freely.
Katie provided us all with a handout with a space for us to also take our own notes. I still reference this handout and the notes I took today! We also got a lovely tour of Katie's impressive chicken coops – seeing firsthand how the master keeps her own chickens was possibly the most enlightening, inspiring part of the whole course.
Hands-on Experience
For the more trepid in the group, including me, we had an opportunity to hold and learn how to conduct health checks on some live and very friendly hens. We all learn differently, but I definitely find that seeing and doing is believing. It was brilliant to see the coops – they were all beautifully designed and built with love, care and attention. They really felt like home for their occupants!
A Highly Recommended Chicken-Keeping Course
The chicken-keeping course at The Clucking Palace was an awesome learning experience and it was delightful visiting such a beautiful farm filled with happy, healthy animals. Not only did I gain the knowledge and confidence needed to become a responsible chicken keeper, but I also had a fantastic time!
The course content is so valuable, but it would also make a special family day out. Or do as I did and treat yourself to a relaxing bit of chicken-related me-time on an idyllic farm, drinking HOT coffee and eating yummy baked goods without having to share! There may not be massages, but there's plenty of hen zen to be had.
Whether you're just starting out or looking to improve your setup, The Clucking Palace is the perfect place to learn, grow, and embrace #chickenlife. Get yourself booked on this brilliant chicken-keeping course – you won't regret it!
For instant access to more reviews, tips, guides and exclusive offers, sign up to our mailing list (you'll also get a 10% discount on your first order of ECOnourish!)